Another bead embroidery cuff

As the name states... Yes, it is inspired by the Greek myth about the Ethiopian queen,
Cassiopeia
.
Sorry, but I'm not gonna go into details about the story here so if you would like to know how it goes, Google it

28mm width.
Materials:
11/0 & 15/0 seed beads by Toho (gold ones are in a permanent finish), 11/0 seed beads by Miyuki, 3mm bugles by Miyuki, 2x Swarovski rivolis, 3mm Swarovski bicones, 4mm round glass beads by GŁtermann, 2x freshwater pearls, 2x 4mm firepolished Czech beads.
Blog post
►
[link]
Featured ►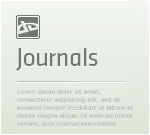 Fav feature #35 pt5This is now the last and final in a while! Enjoy!

FAV FEATURE #35 pt 4
Theme: My own favs with less than 50 favs
:thumb185271324: :thumb288563654: :thumb309154883: :thumb309561048: :thumb310049620: :thumb310282856: :thumb312438784: :thumb312695158:
:thumb312833907: :thumb313232278: :thumb314191744: :thumb314218059: :thumb314545875: :thumb307315332: :thumb197865676: :thumb289632774:
:thumb192905569: :thumb307151430: :thumb310629607: :thumb276434640: :thumb294046581: :thumb294048911: :thumb308676815: :thumb308792678:
:thumb302823442: :thumb301563325: :thumb302451059: :thumb302776061: :thumb303243625: :thumb305079437: :thumb305390784: :
Edit:
I didn't expect that I would receive a DD for this one. You have no idea how much I appreciate it

----------------------------------------------------------------------------
Image copyright © 2012, Anna Fjellborg.
Copying and displaying or redistribution of this image without permission
from the artist is strictly prohibited.
----------------------------------------------------------------------------


My Blog:
[link]
Twitter:
[link]
My

page:
[link]